Top 10 Most Downloaded Free Assets
I am happy to present our most popular free assets from last year. The most popular assets are presented in reversed order. Be sure to check them out in case you've missed some goodies. Membership is not required to download these assets.
Also, be sure to check out our most popular free Camtasia templates here!
Enjoy and stay safe!
Download Instructions
All downloads require your email. You will be added to our notification list. You can cancel the subscription at any time.
If you've already downloaded a free asset, just choose to resubscribe to the list and you will get a new email with the download information. Also be sure to check your junk folder, in case the email gets filtered.
MOST POPULAR FREE ASSETS
From SuperStamps Monsters we've created a collection of 20 Emoticons / Smileys that you can download for free. Emoticons are easy to create in SuperStamps Monsters just by dragging the different parts such as eyes, mouth, and other items onto the emoticon.
Check Free Emoticons / Smileys here
Create stunning videos with these premium in-camera-created free light leaks!
In this free collection, you'll find ten real, as in created-in-camera, free light leaks for video editing. Full HD resolution 1920×1080 (1080p), 24 fps. H264. Our light leaks work in any video editor that supports composite or blend modes. Currently, Camtasia does not support blend mode, so for Camtasia, we suggest checking out our Camtasia Light Leaks collection.
Members also have access to several hundred of these in our Video section.
Check 10 Free Real Light Leaks for Video Editing here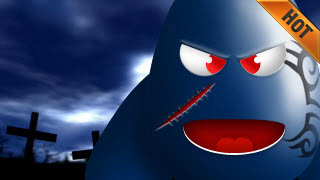 Using SuperStamps Monsters we have created this little set of ten cute (and some hopefully scary) little ghosts and other wicked characters that you can freely use in work and play. If these not so smiling smileys don't scare you, I don't know what will.
The 10 monster icons come in transparent .png format plus the background image of the scary church with graves (1280×720 px). The individual icons span from 256×256 pixels up to 373×489 pixels. Being transparent you can place them on top of any other background. If you are using Snagit you can also change their transparency if you want to make them appear a little "ghosty" looking.
Check Little Monsters Emoticon Collection here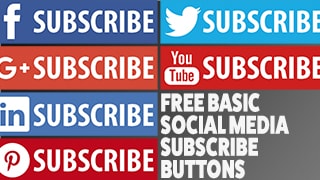 In this collection you find six free basic Social Media Subscribe buttons for common social media services, such as Facebook, Google Plus, LinkedIn Pinterest, Twitter, and Youtube.
Each button features the social media brand and a subscribe text. Will work well in presentations, videos, on the web, etc. Buttons are 400×100 pixels PNG format.
Check Basic Social Media Subscribe Buttons here
A cool collection with twenty different and completely free sticker-styled icon graphics. The collection features useful images for your creative projects. The graphics are transparent, and around 400 pixels large. We picked this collection from SuperStamps, which includes no less than 10,000 graphics for Snagit and other presentation software.
This icons/stamps collection can be used in most graphics, office, and presentation-related software. Just drag-and-drop them into the application.
Check Free Useful Icon Stickers here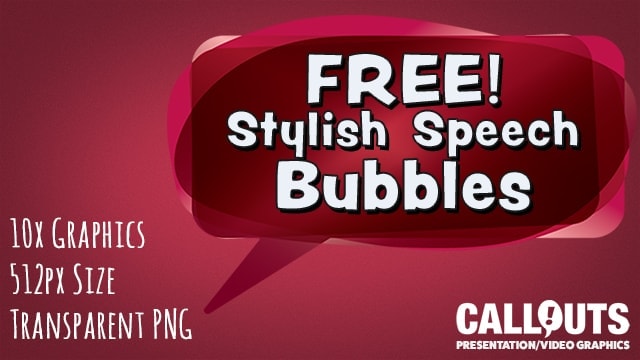 10 Completely free stylish multi-colored speech bubble graphics. Just drag-and-drop into most graphics, office, presentation, and video software. And add your custom text on top. A different take on the old chat bubble concept, that I hope you'll find useful in your creative projects.
Members have access to a larger collection of these, with 50 different Speech Bubbles.
And for our Camtasia users, we also have a template with premade Callouts using these assets, "Camtasia Colorful Callouts Assets"
Check Free Stylish Multicolored Speech Bubbles here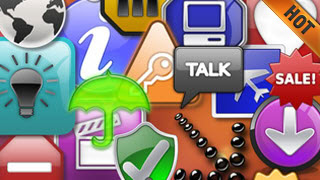 We have developed a Snagit Stamps Graphics Pack called SuperStamps.
SuperStamps now includes more than 10,000 professionally designed graphics/icons that you can access and use directly from within Snagit (Mac and PC) and other graphics software like Microsoft Word, Powerpoint, Mindmanager, and Camtasia Studio, SmartDraw, or for example video applications. Check out SuperStamps full version here.
Check SuperStamps Trial version here
Ten free comics-styled speech bubbles in classic black and white. Includes speech bubbles, dream bubbles, and explosions. These icons/stamps can be used in most graphics, office, and presentation-related software just by dragging and dropping. Import for example directly into Snagit and use them as stamps.
Check Free Comics-Styled Speech Bubbles here
Our way of saying Thank You from Callouts.
We have put together a free Graphics pack for you with 12 different Icons/Stamps all saying "Thank You" in various shapes and forms. All graphic files are created in high quality, png transparent format which means that you can place them on any background. The graphics are created from 256 pixels up to 1000 pixels in size.
Check Free Thank You Icons/Stamps here
Drumroll, please! This is our most popular free asset from last year.
Create your beautiful presentation, Powerpoint, and explainer video with this collection of free presenter guys. The collection includes ten free characters, made especially for explainer/presenter-type videos.
The characters are transparent, so you can place them on any background. Works very well on both darker and lighter backgrounds. Just to drag-and-drop into most graphics, video, and presentation software. You can, for example, use them directly as stamps in Snagit. Files are 512 px high, transparent PNG.
Check Free Explainer/Presenter Guys Graphics Collection here
That's the top ten most downloaded free assets from last year. I hope you enjoyed the list and stay tuned for more freebies and other amazing creator assets from Callouts.