New June Assets! Huge Toon Presenter Graphics Pack, Summer Music, and New Stock Videos
This week we have a sweet new collection with 100 Cool Explainer/Presenter toon graphics that I think you'll find very useful. This will only be available for a very limited time, so make sure you download it and if you aren't already a member, make sure to Join Callouts.
Also new, nice summery bouquet video backgrounds when you need that flowery background. Also new beach hd videos, including slow motion clips and a new summer track with no less than 9 different versions included to fit every project need.
Not yet a member? All creative assets found on Callouts can be downloaded by our Premium Members. Grab a membership here to save big and get instant access to the titles below as well as our entire library of presentation and visual communication resources, for a low yearly or monthly fee.
OK, let's dive in and check out the new assets!
NEW MONTHLY BONUS: EXPLAINER TOONS
New Monthly Bonus available for a limited time only.
Callouts proudly present Explainer Toons, 100 toon characters for your creative explainer projects. The collection includes ten different categories of job related characters in transparent PNG format.
Perfect for your explainer video, presentation, graphics and social media projects.

See preview below and download Explainer Toons collection here
Visit our Monthly Bonus section.
NEW SUMMER MUSIC: "THE BEACH"
Chillout, relax track in 9 versions including an alternative version, plenty of loops and transitions.
Download The Beach Chillout track here
See the entire Music section here
NEW FULL HD STOCK FOOTAGE: "BOUQUETS"
New flowery background clips added! Use in any video editor and most presentation software. 1920×1080 Full HD format.
Check them out and download in our Video Backgrounds section
NEW FULL HD STOCK FOOTAGE: "BEACH AND ROCKS"
New Beach and Rock background clips added! Use in any video editor and most presentation software. 1920×1080 Full HD format.
Check them out and download in our Video Backgrounds section
MONTHLY BONUS 2: FLEXIBLE MUSIC LOOPS COLLECTION
Flexible Music Loops is a Monthly Bonus, which means that it will only be available for a very limited time, so be sure to download now, and join Callouts Premium membership, if you currently aren't a member.
Flexible music loops is a large collection of loops to fit any kind of project. The collection includes 9 different loop categories from Breakbeat, Corporate, Infomercial, Heavy Metal, Orchestral, and Techno loops. Also, a large part is categorized based on beats per minute so you can easily find the right speed for your loops.
Listen to preview video above for samples of included loops.
Download the Flexible Music Loops Collection here
MONTHLY BONUS 3: URBAN TRAX VOL.1
Urban Trax collection is an MP3 package with the with an Urban Contemporary feeling. Your videos and audio productions will now have heart-pumping energy to motivate.
Hand crafted for the internet marketing industry, these powerful tracks strike with energy and modern style. All instrumentals, these background music tracks are a variety of urban dance styles including house and garage.
Urban Trax is studio created music made by a professional musician – not just a bunch of pre-made loops assembled without thought and structure.
The package includes a variety of genres and track lengths – These tracks are 100% ready to go and in seconds you can add a studio quality music intro to your next audio recording or video
Royalty-Free Use – With the Urban Trax, you'll never have to pay royalties – even on network television!
Download the entire collection here
RECENTLY RELEASED: NEW TEMPLATES FOR CAMTASIA: "HIDDEN TEXT" ANIMATED TEMPLATES
"Make your text stand out by hiding it…"
"Hidden text" is a new Camtasia template collection that combines animated layers of photos with a text to obscure part of the text. This is a popular advertising technique that has been used by Spotify, and Airbnb among others. We wanted to give our members the chance to use this technique right inside Camtasia. By combing layers of animated images and text, we created ten different templates for your creative projects. I am sure your videos will really stand out with these templates.
This new collection includes ten new templates that you can install and use directly from inside the Camtasia Library. It works in Camtasia version 9, 2018 and the just released 2019.
Camtasia Hidden Text template features:
✓ Ten animated photo/text templates included
✓ Works on Camtasia 9, 2018 and 2019
✓ Installs directly into the Camtasia library
✓ Easy to use, drag-and-drop to Camtasia timeline from the library
✓ Help instructions included
✓ Edit fonts, colors, texts, sizes, animations, etc.
✓ Included in Callouts premium membership together with over 500 other templates.
Check out the preview video above for more info
Read more and download Camtasia Templates "Hidden Text" here.
COMING SOON
Sometimes the single color options on texts in Camtasia can feel a little bit limited, and so we wanted to do something about that. Hence, multicolored text 🙂 Working on getting that out to you.
Additional assets to be released shortly, so stay tuned…
If you have suggestions for themes or resources you'd like to see, just send us a message on our contact page.
Here are a few examples of assets currently under development.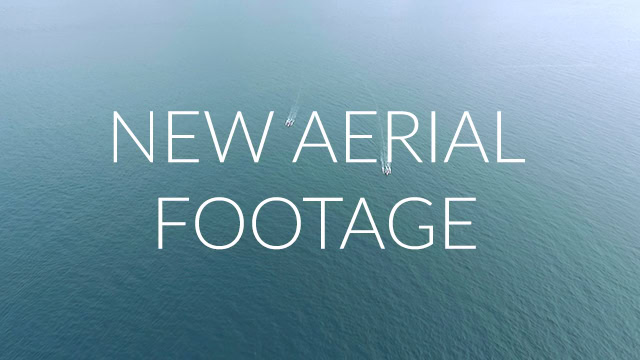 And as usual much, much more! Thank you for taking the time to check out our new resources. See you soon!