New Ribbons Galore, Blue Juicy Buttons, Music, and more…
New assets have dropped. This week we've added a lot of graphics and music.
Two large graphics collections; Ribbons Galore and Big Juicy Blue Buttons have been added. Both will be great additions to your arsenal in creating videos, presentations, social media posts, and more.
Also be sure to download the Monthly Bonus Toon Hand Gestures, as it will be removed in a few days.
We also have a new Monthly Bonus music collection and a great new Cinematic music score in eight different versions well worth checking out, "Access Denied".
Not yet a member? Premium members can access all creative assets found on Callouts. Grab a membership here and save big. You'll get instant access to the new titles below. And our entire library of presentation, video, and visual communication resources, for a low yearly or monthly fee.
OK, let's dive in and check out our newly added creative resources, and remember to stay safe!

Peter Gillberg
Callouts Creator
NEW MONTHLY BONUS! RIBBONS GALORE
Callouts is proud to present our latest Monthly Bonus, "Ribbons Galore". All kinds of ribbon graphics in all kinds of sizes to spice up your visual communication.
Please note that our Monthly Bonuses are only available for a very limited time.
Inside this pack, you'll find 240(!) different ribbons. You find 16 different bookmarks, corner ribbons, bent, straight and wavy ribbons, in 15(!) different colors.
More info and access to Ribbons Galore
NEW 3D GRAPHICS: BIG JUICY BUTTONS – BLUE
Big Juicy Buttons are transparent 3D rendered graphics. Beautifully crisp and large enough to fit perfectly in your presentations, graphics, videos, and social media. Size 800×400 pixels, transparent PNG format. Juicy Buttons will make an impact in your visual communication for sure!
48 shiny new blue buttons have been added, with many more to come.
Download Big Juicy Buttons here
Access all Monthly Bonuses here
NEW CINEMATIC SUSPENSE MUSIC: "ACCESS DENIED"
Access Denied – Cinematic Suspense Music in eight different versions. Suitable for Cinematic, Chase, Crime, and Suspense-themed communication. Eight different versions are included fitting all project needs.
Genre: Cinematic, Crime, Suspense, Chase
Access Denied, Cinematic Suspense, 8 versions are available here.
MONTHLY BONUS LAST DAYS: TOON HAND GESTURES
Be sure to download this in the next couple of days as it will be removed.
Callouts is proud to present our latest Monthly Bonus, a graphics collection: "Female and Male Toon Hands with Gestures!". Please note that our Monthly Bonuses are only available for a limited time.
Highly popular right now! Add hands with gestures to your presentations, videos, screenshots, social media, etc. Great looking large collection of both female and male hands covering many situations. Darker and brighter skin versions are included. Transparent PNG format, around 1000 pixels in size, so perfect even for Full HD Videos.
MONTHLY BONUS: SOUND FX VOLUME 2
A new sound effects collection including 39(!) useful sound effects. This collection was picked out as a Monthly Bonus because of its usefulness as video background sound effects. Can be dragged and dropped into most video editors, for example, Premiere Pro, Vegas, and Camtasia.
Listen to the sample above, the sample showcases a few of included sound effects and has been saved in lower quality than the actual product. Sound FX has been mixed together in the sample.
NEW MONTHLY BONUS: MEDIA STUDIO GENERATORS MUSIC COLLECTION
Over 120 MB of royalty-free music. Instantly Add That "Professional Studio" Feel To Your Teleseminars, Audio Books, Website Audio & Any Other Audio Project With These Hollywood Style Music Tracks…
Download Media Studio Generators
MONTHLY BONUS: WATERCOLOR LETTERS & CALLOUTS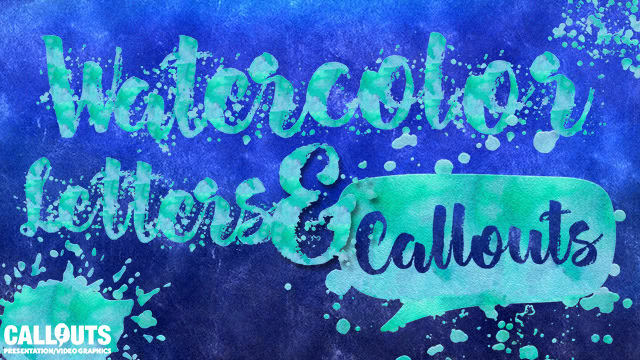 New graphics collection, "Watercolor Letters and Callouts". Splashy and colorful watercolor letters, numbers, symbols, and callouts are included in this collection.
Please note, this collection is a Monthly bonus, and will only be available for a very limited time.
82 graphics are included, in transparent PNG. Around 800 pixels in size so they will work very well in Full HD projects.
Download Watercolor Letters and Callouts here
Access all Monthly Bonuses here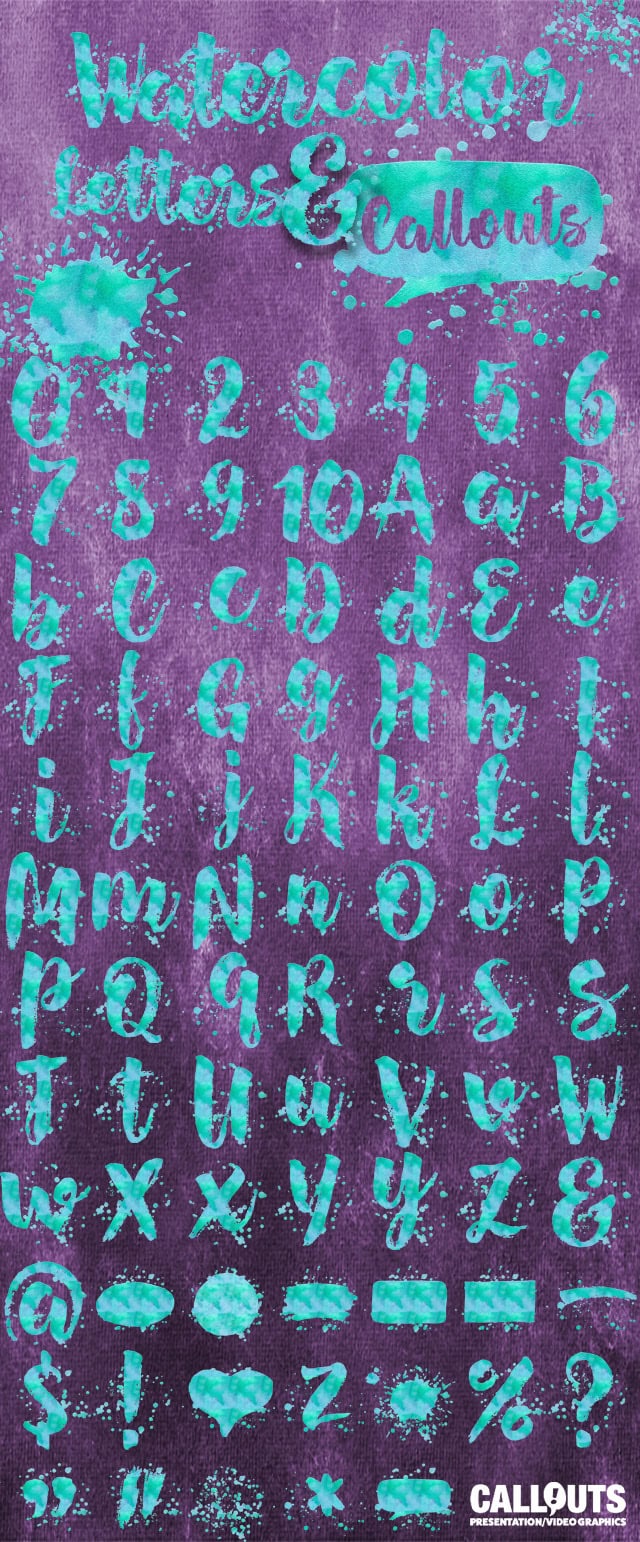 MONTHLY BONUS ENDING SOON: FEMALE BUSINESS TOON PRESENTER
100 female business toon avatars in one large collection.
The collection has a business theme, with five groups of avatars, 20 different images in each. We have included businesswomen, customer support, casual businesswoman, a woman in office, and woman in the retail sector. There is an element of popular manga style in images.
All images are large, 1024 pixels high, perfect for Powerpoint, or video presentations. They are transparent in PNG format, so you can just drop them into virtually all software, and place them on any background.
Below is an overview of included assets.
Download Female Business Toon Presenter Collection
COMING SOON…
Below you find a few examples of assets currently under development.
We are looking for input for more assets! If you have suggestions for themes or resources you'd like to see, just send us a message on our contact page.
And as usual much, much more! Thank you for taking the time to check out our new resources. See you soon!