New Camtasia Intros/Logo Revealers, New Globes, Music and More…
This week we have a new collection of much asked for Camtasia templates – Intros/Logo Revealers. The collection includes ten different creative templates you can install and work with directly in Camtasia. Installers for Camtasia versions 9, 2018 and 2019 included.
We also have new shiny globes, new music and new backgrounds for you. I hope you'll find these new creative assets useful.
Not yet a member? All creative assets found on Callouts can be downloaded by our Premium Members. Grab a membership here to save big and get instant access to the titles below as well as our entire library of presentation and visual communication resources, for a low yearly or monthly fee.
OK, let's dive into the new assets.
NEW CAMTASIA INTROS AND LOGO REVEALS TEMPLATE COLLECTION
Callouts proudly presents the latest of our Camtasia template collections: Camtasia Intros and Logo Revealers.
In the collection, there are ten exciting animated logo revealers, perfect for showcasing your brand and logo, use as intros and outros to your videos.
Installs directly into the Camtasia library and installers for Camtasia versions 9, 2018 and 2019 are included. It should also work on future versions.
Easy-to-use, just drag-and-drop your desired template to the timeline and exchange the logo-holder with your logo or image in one click.
Download Camtasia Intros and Logo Revealers Template Collection here
See all Camtasia Template Collections here
NEW GLOSSY STYLED PLANET EARTH GLOBES
Seven new glossy stylized planet Earth globes showing different continents.
Large enough to be used in Full HD videos, and larger presentations. 3D rendered with transparency, so you can place them on any background.
Download stylized white Earth globes here
You find more Graphic Backgrounds for presentations here
SIX NEW WORLD MUSIC TRACKS: WIND OF CHANGE
Wind of Change Full version. New world music with flutes and a foreign, mysterious rhythm. Available in six different versions.
Download Wind of Change World Music tracks here
See all music in the music category here.
NEW: NATURAL LIGHT LEAK GRAPHIC OVERLAYS/BACKGROUNDS
A set of 22 naturally (in camera) captured light leak backgrounds/overlays.
Perfect as backdrops to your presentations or as overlays for photos and social media. Place on top to create light flaring effects on your images. Edit the opacity or use layer blending (overlay or soft light blends) in your graphics or photo editing software.
Download Natural Light Leak Overlay/Background Graphics here
See all presentation backgrounds here
NEW MUSIC BONUS – BLITZ COMBO MASCHINE COLLECTION
Monthly bonus, available for a limited time only.
With Blitz Combo Maschine, you get no less than 60 MB of Electronica, Funk, Infomercial, Orchestral, and Urban music tracks.
This collection includes 8 songs in many different versions, 34 tracks in total.
File Format: MP3
Genre: Electronica, Funk, Infomercial, Orchestral, and Urban
Length: 30s, 60s, 90s+
More information and download available here.
NEW MONTHLY BONUS – SUPERSTAMPS MONSTERS
Just in time for Halloween, we have what I hope you will agree is a very nice treat. Freely available to all our premium members. It's a kit of web graphics that you can use with any graphic application. The images are in png format, thus transparent so you can place them over your photos or create your own unique icons and emoticons. I recommend using Snagit with this collection so you can easily drag-and-drop the images on top of your screen captures. If you aren't familiar with Snagit I highly recommend it.
SuperStamps Monsters – Creation Kit for use with Snagit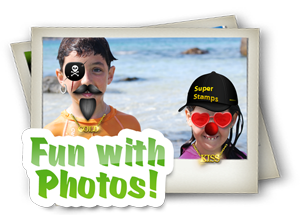 With SuperStamps Monsters You can create countless of fun characters, emoticons, smileys, monsters, avatars, Snagit stamps. You can also add lots of cool effects to your own photos and other images. SuperStamps Monsters is extremely easy to use.
SuperStamps Monsters is the first creation kit for Snagit and other graphic applications. Just drag-and-drop elements into the Snagit Editor to create your unique professional-looking images. Awesome, fresh and colorful character & monster stamps included.
More information and download available here.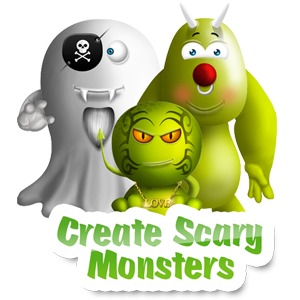 MONTHLY BONUS – SOUND FX COLLECTION: "DYNAMIC DRUM BUILDS"
Monthly bonus, available for a limited time only.
Sound effects collection with 20 high-quality dynamic drum builds. Perfect for when you want to build up your videos and presentations percussion style.
MP3 in 192 KBPs bitrate for that high-quality sound. Sound fx between 8 and 22 seconds long.
File Format: MP3
Genre: Sound FX, Drums
Length: 8-22 seconds
Download the Dynamic Drum Builds collection here
COMING SOON…
Below you find a few examples of assets currently under development.
We are looking for input for more assets! If you have suggestions for themes or resources you'd like to see, just send us a message on our contact page.
And as usual much, much more! Thank you for taking the time to check out our new resources. See you soon!