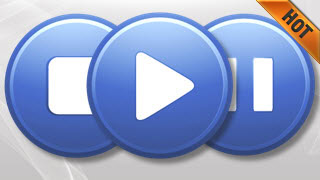 Media Player Buttons Suave Blue
Thirteen Media Player buttons/icons in soft blue and white. We call them Suave because it means smooth or gracious which feels like a great fit for these buttons. They come in Transparent PNG format 256×256 pixels and you can as usual use them in all your projects.
The buttons can also be used as stamps in for example Snagit or other graphic applications.